At the Likhatchev Russian Research Institute for Cultural and Natural Heritage (Russian Heritage Institute) concluded cooperation agreements with the International Centre of Martial Arts for Youth Development and Engagement under the auspices of UNESCO (UNESCO ICM).
The documents were signed on behalf of their organizations by Vladimir Aristarkhov, Director of the Russian Heritage Institute, and Dr. Alexey Kylasov, President of the World Ethnosport, with Sihyun Kim, Secretary General of the UNESCO ICM.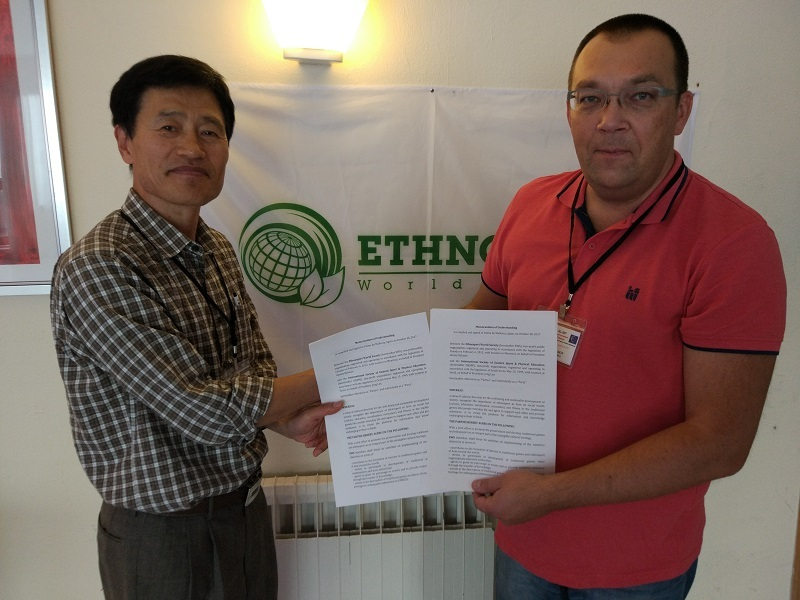 The organizations agreed to carry out joint projects in the field of studying and disseminating knowledge about martial arts, engagement youth and women in martial arts.
As part of this work, the Russian Heritage Institute will monitor and study the cultural impact of foreign martial arts on Russian audiences. This direction will be headed by Alexey Kylasov, Chief of the Center for Traditional Sports and Games of the Russian Heritage Institute. As president of the World Ethnosport, he signed another memorandum providing for joint activities to organize events.
The signing of the memorandum was also attended by specialists from the Korean UNESCO ICM Sungsik Cho and Kanghyeok Lee, who worked on the preparation of the text of documents and this meeting.