The main event of the Oblas of Ugra ethnic festival dedicated to the Water Spirit holiday, was the annual oblas (kayak) race for the prizes of the governor of the Khanty-Mansiysk Autonomous Okrug – Ugra under the aegis of World Ethnosport Society.
In the village of Shapsha, in the suburbs of Khanty-Mansiysk, at the festival of Khanty and Mansi peoples, the leaders of two regions – Natalia Komarova, the governor of Khanty-Mansi Autonomous Okrug-Yugra, and Vladimir Mazur, the governor of the Tomsk region, as well as participants of the XV Assembly of the Northern Forum were guests of honor.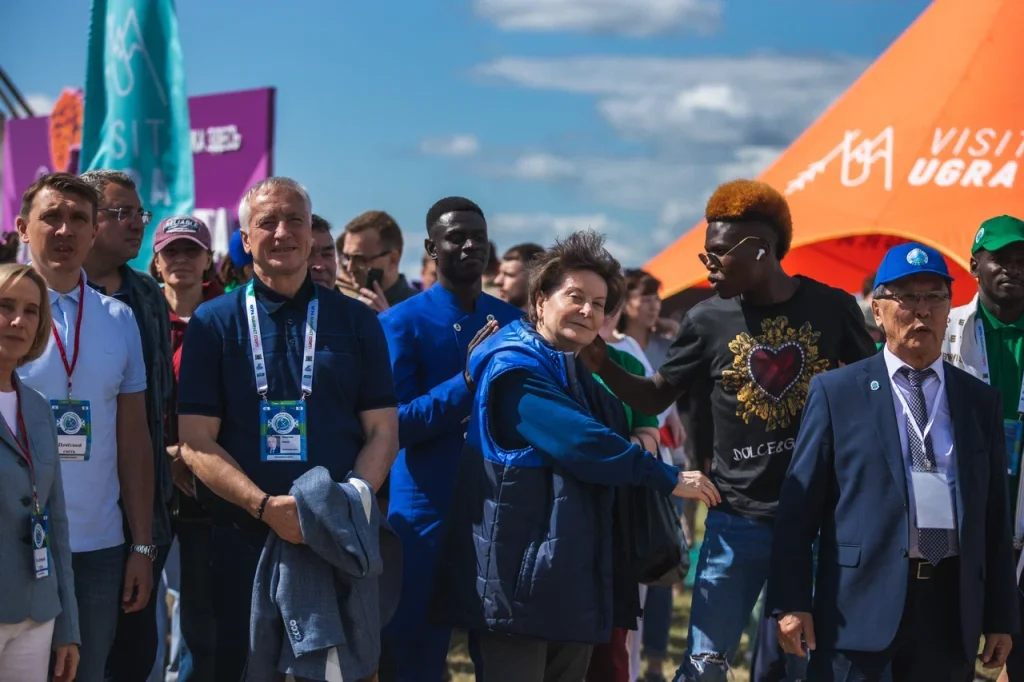 Governor's races with international participation have resumed after a three-year hiatus due to the covid-19 pandemic thanks to the district's continued cooperation with the World Ethnosport Society, which opposes the notorious «cancellation of Russia» and intends to expand the geography of interaction with the regions of the country in order to support traditional sports and games acting under the mandate of an NGO accredited by UNESCO.
The Okrug's cooperation with the World Ethnosport Society was initiated 10 years ago, when a presentation of oblas (kayak) racing took place at the UNESCO Headquarters in Paris with the participation of Natalia Komarova, the Governor of Khanty-Mansi Autonomous Okrug-Yugra, and Dr. Alexey Kylasov, President of World Ethnosport Society.
250 representatives of the Finno-Ugric peoples and representatives of 8 African and Eurasian countries: Cameroon, China, India, Iran, Kazakhstan, Nigeria, Turkey and Zambia took part in the oblas races and the Khanty traditional wrestling nyul-tahli.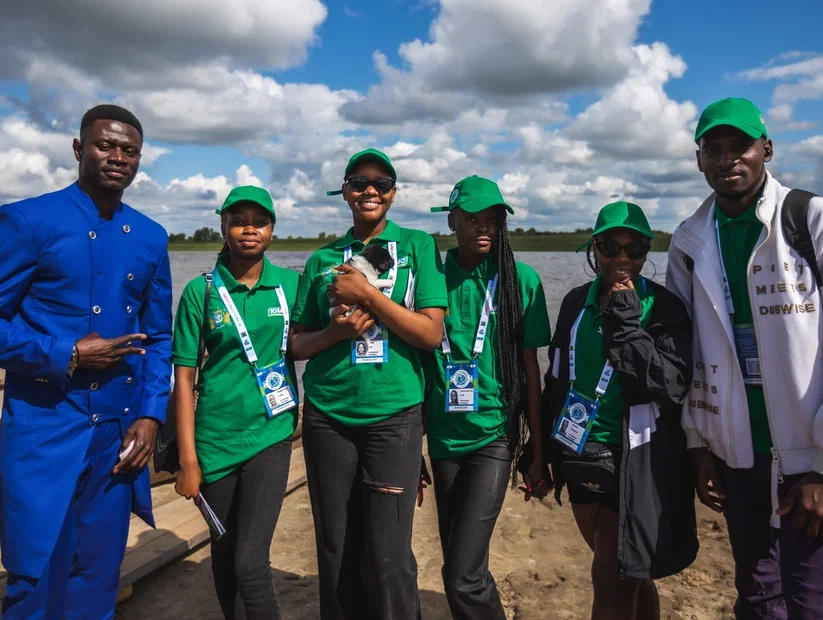 The Ethnosport Challenge World Series tournaments creates a unique opportunity for foreigners to participate without diluting the authenticity of traditional games. The concept of Ethnosport Challenge lies in the fact that the guests make up a small number, but four of them, who showed the best results, get into the final with the bearers of traditions according to the 4 VS 4 formula, which creates intrigue – who will win? – local challengers, or a World Ethnosport team? This time it was a draw.
Several tournaments of the world series will take place during the year, where representatives of Ugra will be able to pay a return visit.